This combine harvester is a firm favourite with customers all over the world.
The development of a new combine harvester does not start on the drawing board, but out in the fields and on the farms where it is to be used. We go to the people who use our machines and listen to them carefully. Their input, suggestions and criticism are as important for the development process as the ideas of our own teams. This makes the sense of anticipation all the greater when you eventually take the new model out into the field for the first time. Will it really deliver everything that you have asked for and that we have promised? Here are the facts.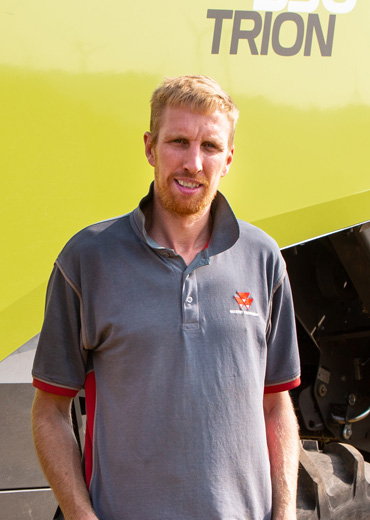 Scotland

"You keep cruising at the same pace up or downhill or working across sideslopes – it really is fantastic."
Scott Hamilton
Farmer
Contractor Scott Hamilton jumped at the chance to have a new TRION 530 MONTANA. With steeply rolling countryside in south west Scotland, without hillside slope compensation to limit losses on banks, harvest output can be seriously curtailed.
Scott has run two level-land machines – a 2008 TUCANO 430 and a 2019 LEXION 630, however with a growing harvest acreage he felt the need to change.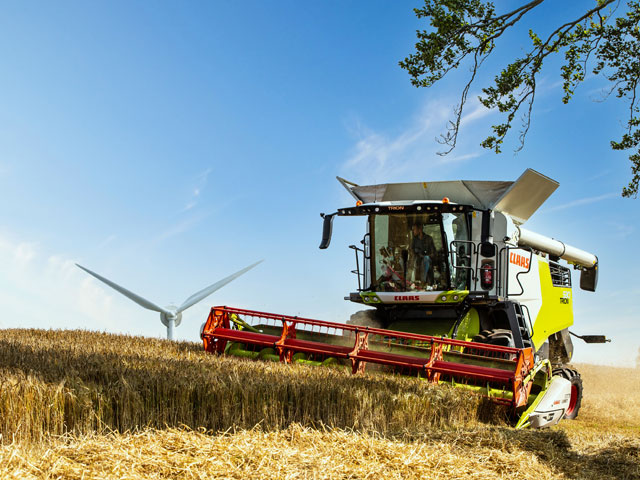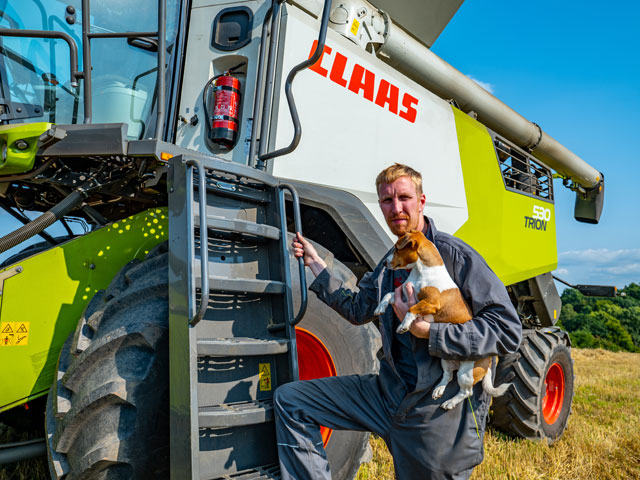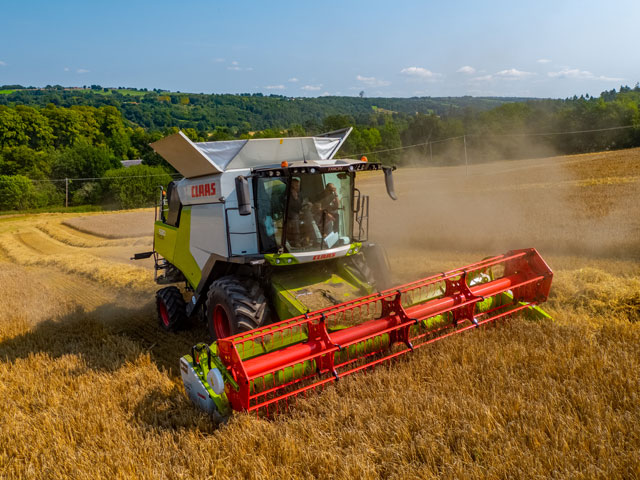 "As a contractor you've got to have reliable kit, the TUCANO never let us down, but years of cutting crimping grain had been hard on it. We wanted another five-walker machine because our small field sizes don't allow us to make the most of anything bigger. When we learned about the TRION MONTANA the deal was too good to turn down."
In early August the Hamiltons took delivery of a TRION 530 MONTANA with 6.2m CERIO cutterbar.
"The TUCANO cleared 30 acres. The TRION will comfortably do 40 acres. That extra 25% comes from a combination of factors including the bigger sieve area, and we're getting a cracking sample. But the biggest difference is the MONTANA hill-sider system."
"We've always had level-land machines so you're constantly watching the loss monitors. With body-levelling keeping everything running horizontal, you keep cruising at the same pace up or downhill or working across sideslopes. – it really is fantastic".
"The system responds so smoothly and from a comfort point of view it's brilliant – I'm no longer hanging onto the steering wheel to stay in the seat."
"We'd usually opt for a driven rear axle, the TRION is two-wheel drive, it rarely struggles with traction however, the levelling system puts weight where it's needed. While any good operator will alter sieve and fan settings going up and downhill, it's not a reality in our small fields. MONTANA does away with that need. It's absolutely magic – I wouldn't buy another combine without it."
"The new cab is a pleasure to spend the day in. It's quiet and roomy - I'm 6ft 9in and I have no issues with legroom."
"With the new CEBIS touchscreen I really like that you can just go straight to the function you want to change using the armrest switches. You can constantly tweak settings keeping the combine running at its best."
"The 10,500-litre tank is 20% bigger than the TUCANO and we can keep travelling further without waiting for trailers. Having that tank capacity is great, with the camera mounted on the auger, the new pivoting spout makes filling trailers easier, even unloading on the move on our steepest ground."
"We have challenging conditions in west Scotland and need to know our combines are robust. We also need to know that we've got the capacity, so when conditions come right we can get on top of the job".
TRION 530 MONTANA
Firm of George Hamilton Contracting, Lesmahagow near Glasgow
Work undertaken: Grass and wholecrop silage, drainage and groundworks plus all arable operations
Area Farmed: 400 ha
Staff: Scott Hamilton plus two others full-time; up to four casuals at peak times
Combines: 2019 LEXION 630 with 6.2m CERIO header
2021 TRION 530 MONTANA with 6.2m CERIO header
Discover the TRION 530 MONTANA now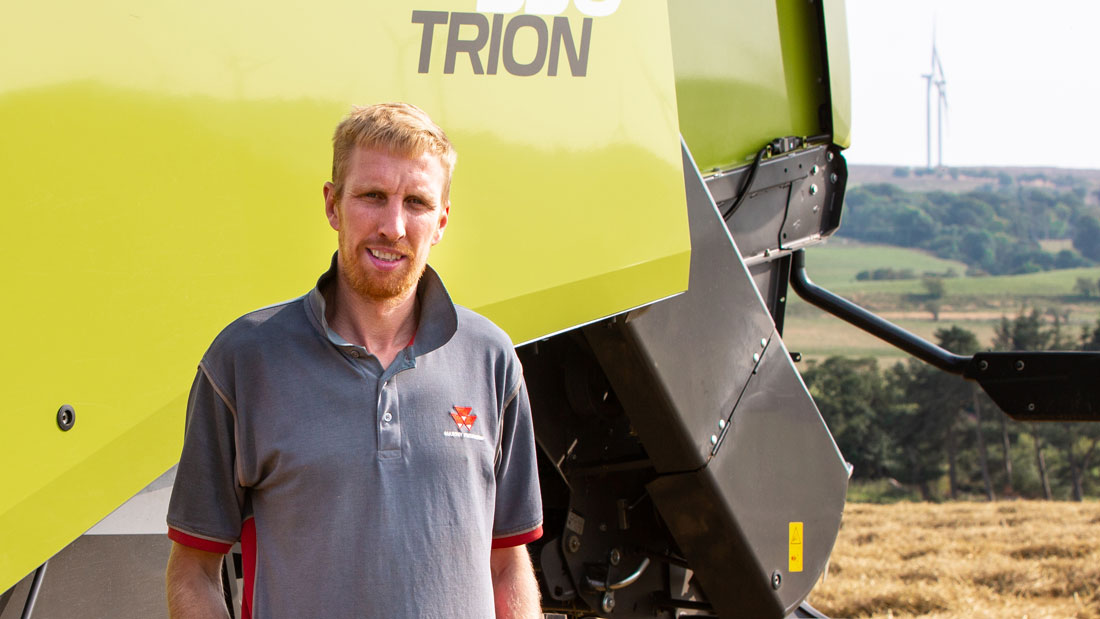 TRION MONTANA. As effective on slopes as it is on level ground.
TRION 530 MONTANA
Automatic longitudinal compensation up to 6%
Side slope compensation up to 18%
Precise MULTI CONTOUR feeder housing
Available for all TRION models
Find out more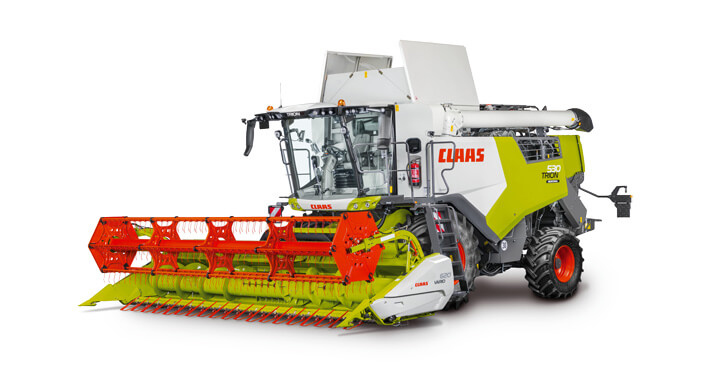 "Even when running at really high output levels, we had practically no losses at all."
The weather has always represented the greatest challenge for Wilhelm Paschertz. When the crops on his farms in Meerbusch (North Rhine-Westphalia) and Heiligengrabe (Brandenburg) are ready for harvesting, he has to bring them in as quickly as possible. "We were looking for a combine harvester able to cope with our wide range of crops", explains Wilhelm. "It had to offer outstanding productivity but also be quick and easy to reconfigure." He decided on the TRION 730.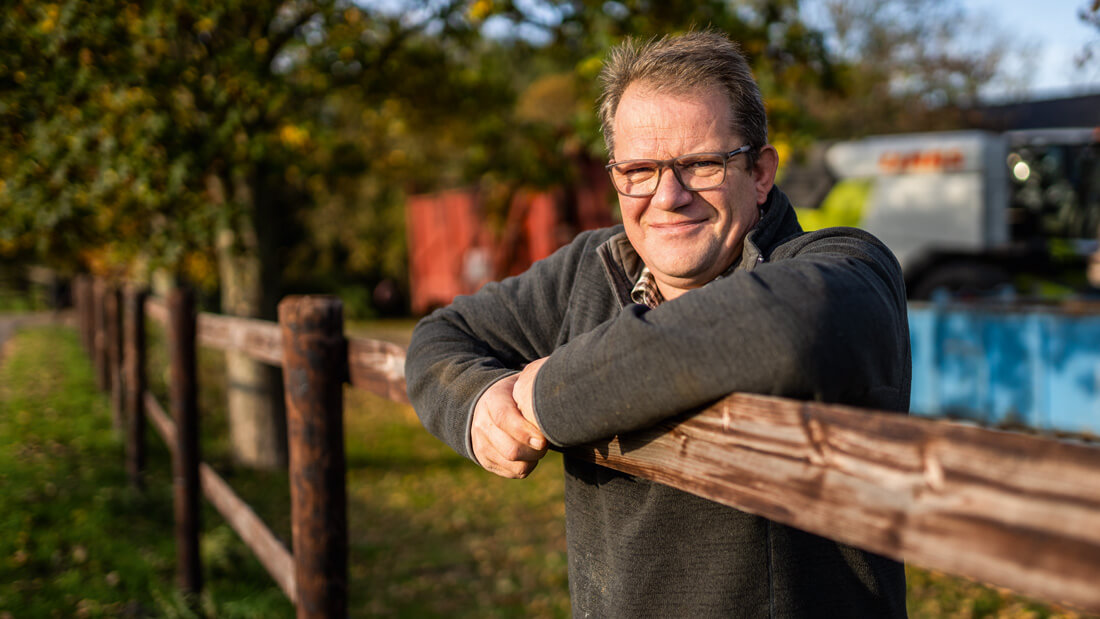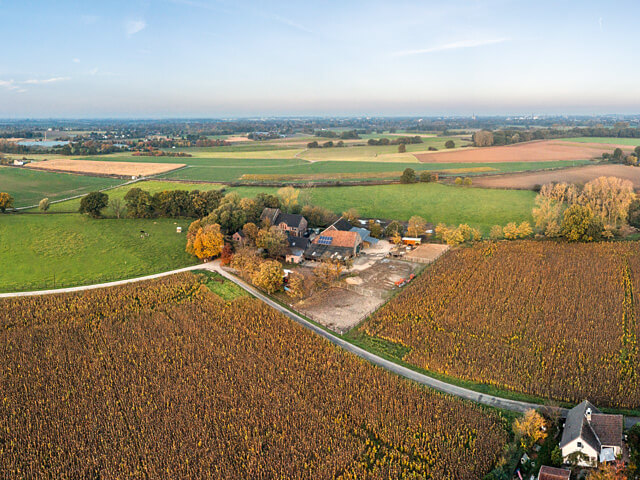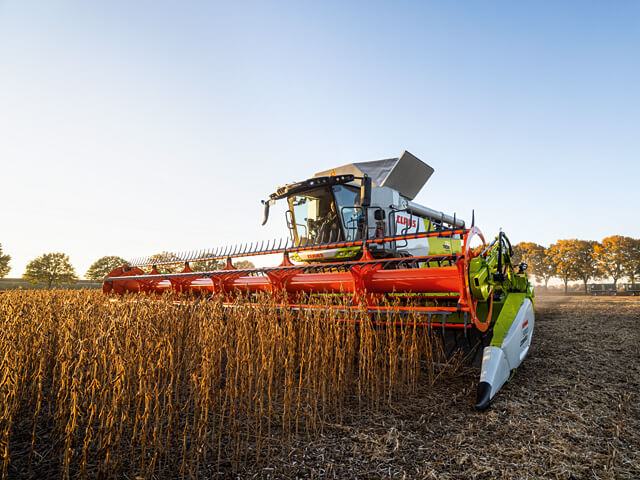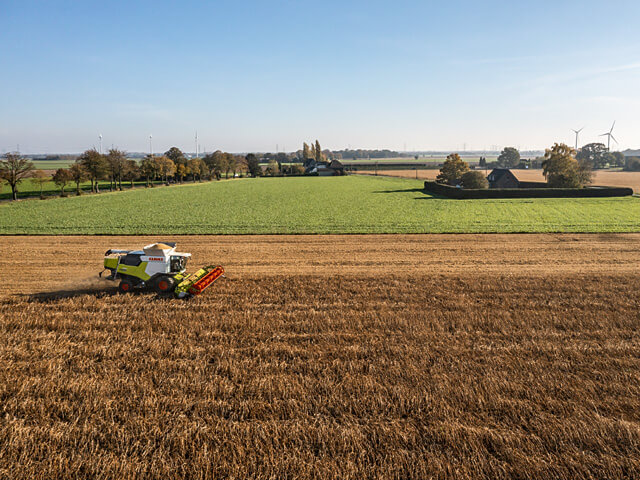 He has now threshed almost 900 ha with his new TRION: "It performed absolutely faultlessly", says a delighted Wilhelm. Even in lodged crops in summer, when Wilhelm was at the wheel overnight and there was heavy dew formation, the TRION delivered impressively high throughput. "In at the front and out at the back - the straight crop flow really impressed me", says Wilhelm. "Even when we were operating at really high throughput and running at high speed, we had practically no losses at all."
He is also delighted with the machine's high degree of flexibility. Once the classic summer grain harvesting activity in North Rhine-Westphalia had been completed, the TRION was transported to Brandenburg to harvest legumes. "A few adjustments and the changeover was done", recalls Wilhelm. "It was a matter of opening a side flap, undoing two bolts, removing the grain concave and inserting the legume concave. It was done in 20 minutes." This well thought-out design reinforced Wilhelm's confidence in the TRION: "It was the only machine we wanted."
Requirements to be met by the TRION: high throughput, minimal grain losses, MULTICROP capability with short changeover times
TRION 730
Meerbusch and Heiligengrabe (Germany)
Type of business/farm: arable farm
Combinable area: 900 ha
Crops: barley, triticale, wheat, rapeseed, oats, peas, soybeans
Discover the TRION 700 now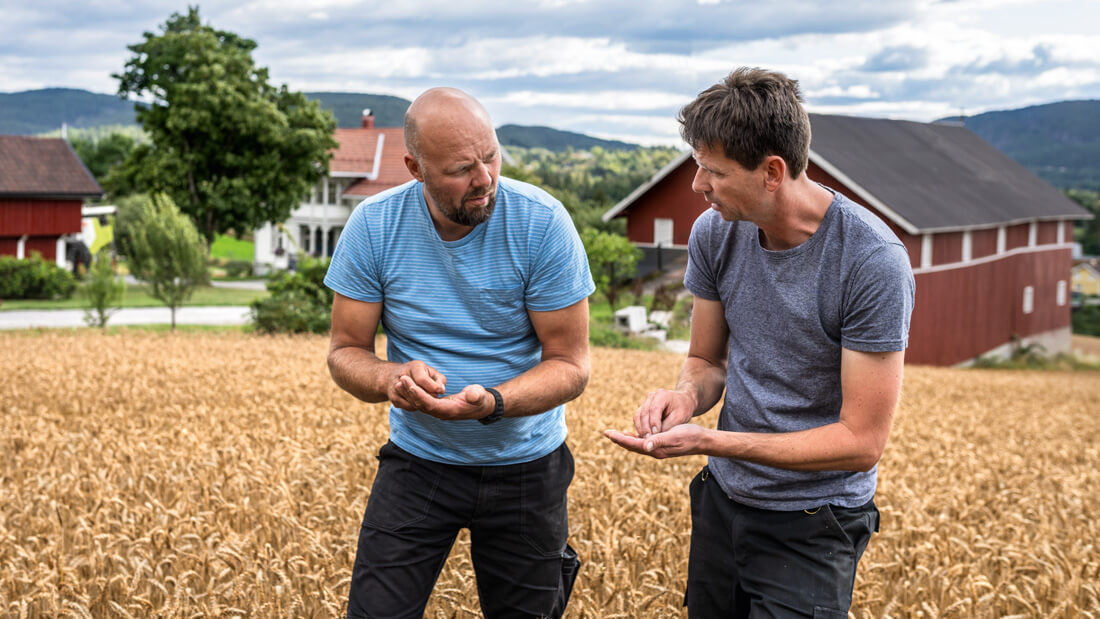 Simen Settendal, Jarle Hegna
Farmers
"The TRION is the perfect size for our farm."
Hilly terrain and demanding weather conditions – there are many challenges in store for the TRION on the farms run by Simen Settendal and Jarle Hegna in Lunde, Norway. Their machine really comes into its own during grass and clover seed harvesting. "Before, each of us had his own machine", explains Simen. "But now we're increasingly working together". As a result of this cooperation, they decided to share a machine. Their choice: the TRION 530 MONTANA.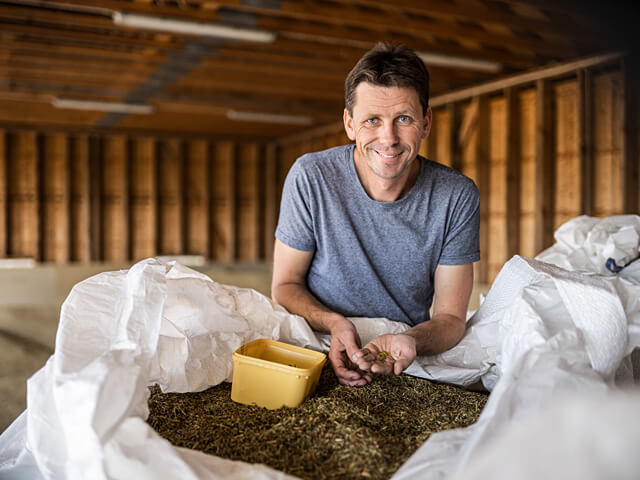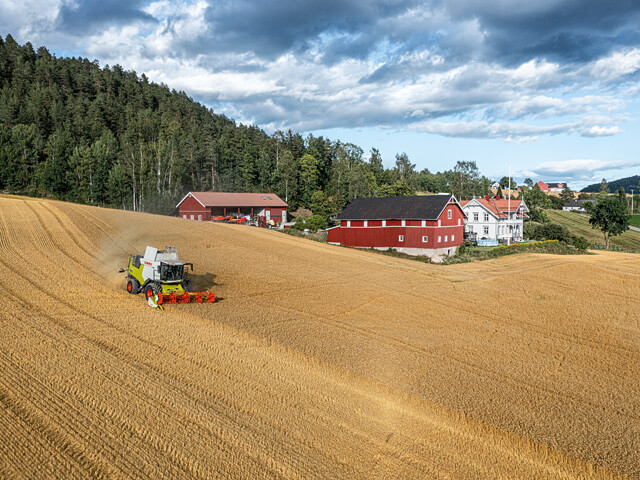 Jarle likes the vagaries of his job. "We can't schedule the things we have to do here very far in advance", he says. That's what I really like about agriculture." When the time comes, everything has to move very fast; not a problem for the TRION. Simen and Jarle chose it because it is able to thresh many different grass seeds and all the crops they cultivate. And their machine is also ideally suited to the demands of the hilly terrain which they farm.
"The ability to equip this combine harvester with MONTANA and all-wheel drive was an important factor in our choice", says Simen. Another benefit: the C 540 folding cutterbar allows the two owners to transit quickly between their fields. They also appreciate being able to continue using the SWATH UP of the previous machine as a front attachment for swath pick-up. "The TRION suits our farms because it is just the right size for the area we work", they say, summing up why their choice has proved so successful. "It has met our expectations in full", adds Jarle.
Requirements to be met by the TRION: MULTICROP capability (harvesting of special crops, namely grass and clover), good throughput with compact dimensions, reliable operation in difficult weather conditions
TRION 530 MONTANA
Simen Settendal, Jarle Hegna
Location: Lunde (Vestfold, Norway)
Type of business/farm: crop production
Area farmed: 100 ha (Simen Settendal) / 65 ha (Jarle Hegna)
Crops: grass and clover seed, spring and winter grains
Main activity: propagation of grass seed and clover seed
Discover the TRION MONTANA now
"With yield mapping and all the assistance systems, the TRION is perfect for my farm."
David Lalonnier works his 200 hectares on his own. His farm has been in the family for several generations and is situated in a unique area: the Marais Poitevin, a dried marshland immediately adjacent to the Atlantic coast. The special characteristics of his land are reflected in the high requirements he has with regard to the new TRION 650: "Our weather is largely determined by the Atlantic", he explains. "As this makes for ever narrower harvest windows, I decided on a machine able to deliver higher performance".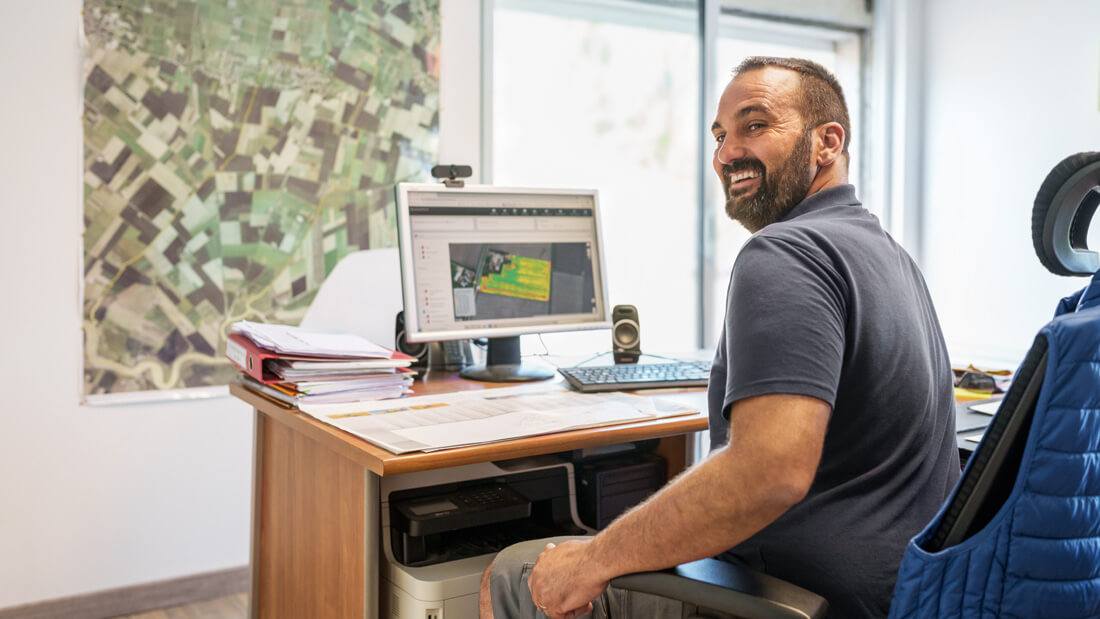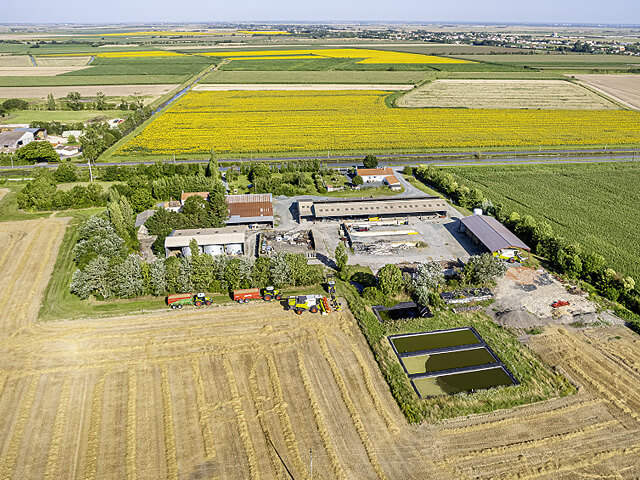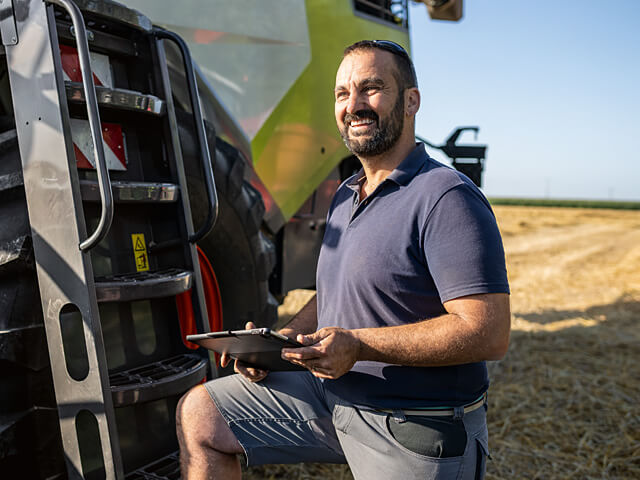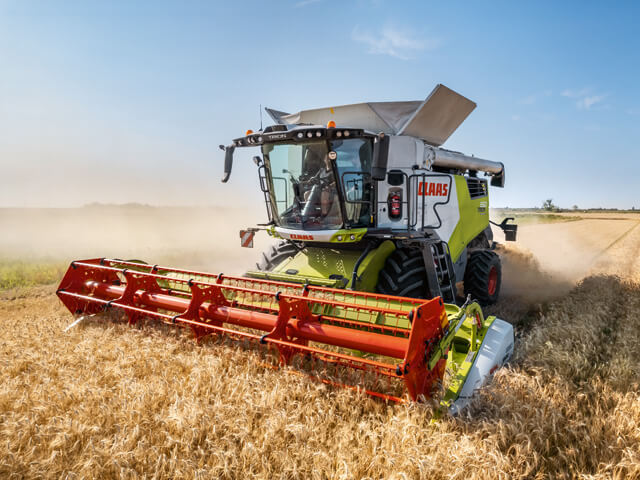 David chose the TRION 650 because of its proven threshing unit and the assistance systems. From the very start, he was impressed by the working speed and the precision of the new combine harvester. "For me, precise harvesting means clean grain, perfect grain quality and excellent straw quality", he says. As David no longer has any cattle, he supplies his neighbour with straw. "With yield mapping and all the assistance systems, the TRION is perfect for my farm", he continues. "We're going to start variable liming of our fields this year." For him, precision also means being able to apply the right amount in the right place.
Above all, he is impressed with CEMOS. Although already familiar with it from his AXION 850, he is astonished at how great an influence this assistance system has on the throughput and work quality of the TRION. "Yesterday, when I changed over from durum wheat to wheat, I wanted to reload the basic settings for wheat", he says, smiling. "That's when the machine told me that it wasn't necessary because CEMOS will adjust to the new situation."
David has three wishes for the future: "To harvest what I've sown. To see how everything develops, given the vagaries of the weather here. And, at the end of it all, to be satisfied with a job well done." With the TRION at his side, he has the ideal partner to help him achieve this.
Requirements to be met by the TRION: intelligent operator assistance, high precision, easy maintenance
TRION 600 / 500
Efficient APS WALKER threshing unit
Protective straw handling
Powerful Cummins engines up to 408 hp
Grain tank capacity of up to 12,000 l
Discover the TRION 600 / 500 now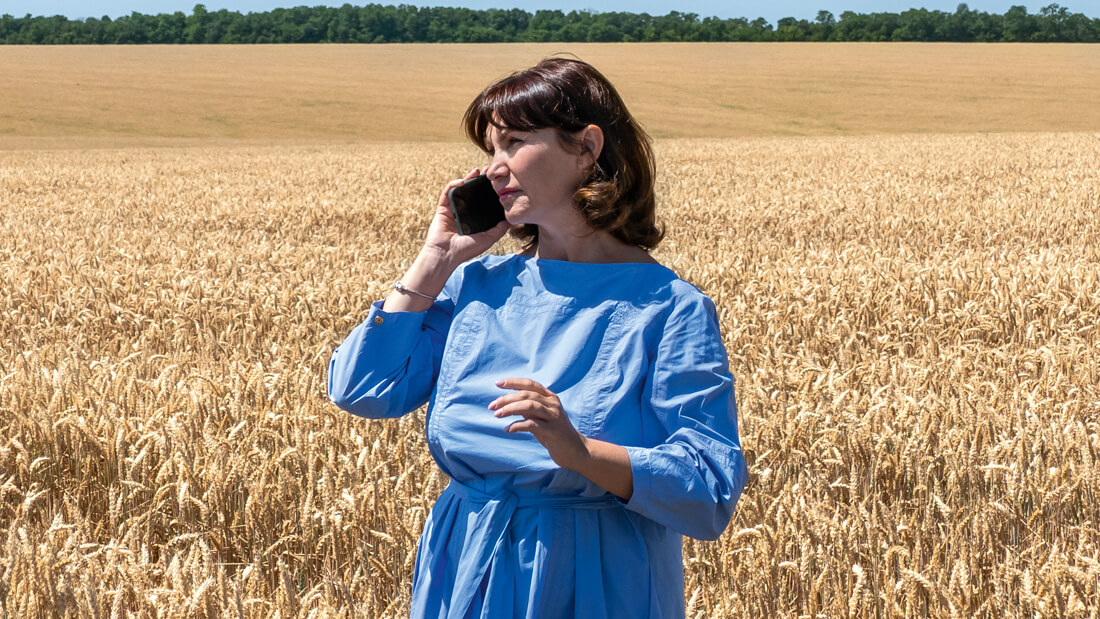 Irina Kupreytchik
Managing Partner
"Our narrow harvest windows mean that my combine has to be absolutely reliable."
When Irina came to Horyaistivka 11 years ago, the Ukrainian village was almost abandoned. There were neither machines nor warehouses. The first seed drills had to be put together from old scrap. "Today, our farm cultivates over 1,500 ha of arable land", Irina says proudly. "We've become a model for the whole region because we show how work can be organised." CLAAS combine harvesters have been an integral part of her fleet of machines for nine years now.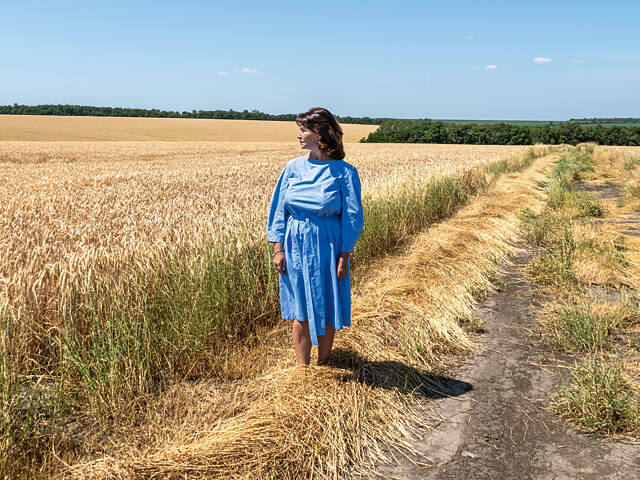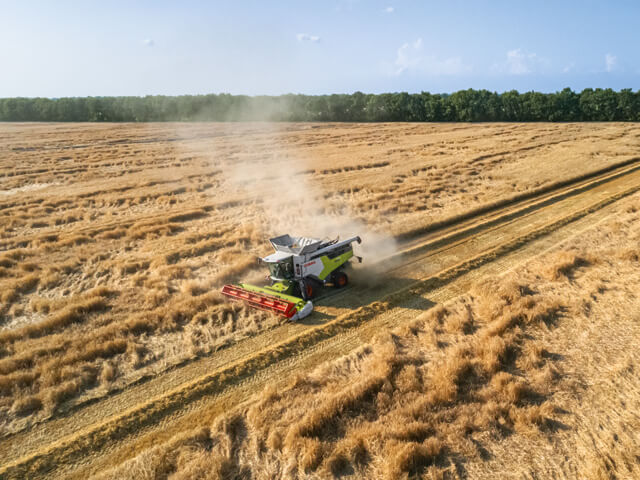 "Our fields are very varied", says Irina, pointing to her land. "Some are flat, some hilly, they're irregularly shaped, with narrow strips of woodland between them. Cultivating all this isn't easy." When it was a question of finding a new combine harvester which could cope with the extremely narrow harvest windows in Ukraine, Irina and her team, after giving the matter a great deal of consideration, decided on a TRION 750. Its APS HYBRID threshing unit offers excellent threshing quality, even under difficult conditions.
As there isn't a lot of time for harvesting, the combine harvester has to be absolutely reliable. This is the most important point for Irina. "We used the TRION for the winter barley yesterday and we're completely satisfied with how it performed." It took only a short training session for the operator to become acquainted with the machine and to be able to get the maximum out of it. The wheat harvest will be starting next. Here, too, Irina's team expects a lot from the new TRION 750. It won't disappoint them.
Requirements to be met by the TRION: highest level of reliability, minimal losses, easy operation
TRION 750
Location: Horyaistivka in the Sumy region (Ukraine)
Type of business/farm: crop production
Area farmed: 1,500 ha
Crops: maize, wheat, soybeans, winter barley, peas, sunflowers
Main activity: cultivation of grains, oilseeds, and legumes
Discover the TRION 700 now
Ermanno Peppucci
Contractor
"As this is a hilly area, we need a machine with a side slope compensation capability of a good 20%."
How well does the CLAAS TRION adapt to the hills of picturesque Umbria? We put this question to Ermanno Peppucci from Massa Martana. Over 20 years ago, he and his brother Gianni took over their father's contracting firm and developed it into a major player in the region. Today, the family cultivates a combinable area of over 1,400 hectares with a staff of eight and a very recent addition in the form of a TRION 750 MONTANA.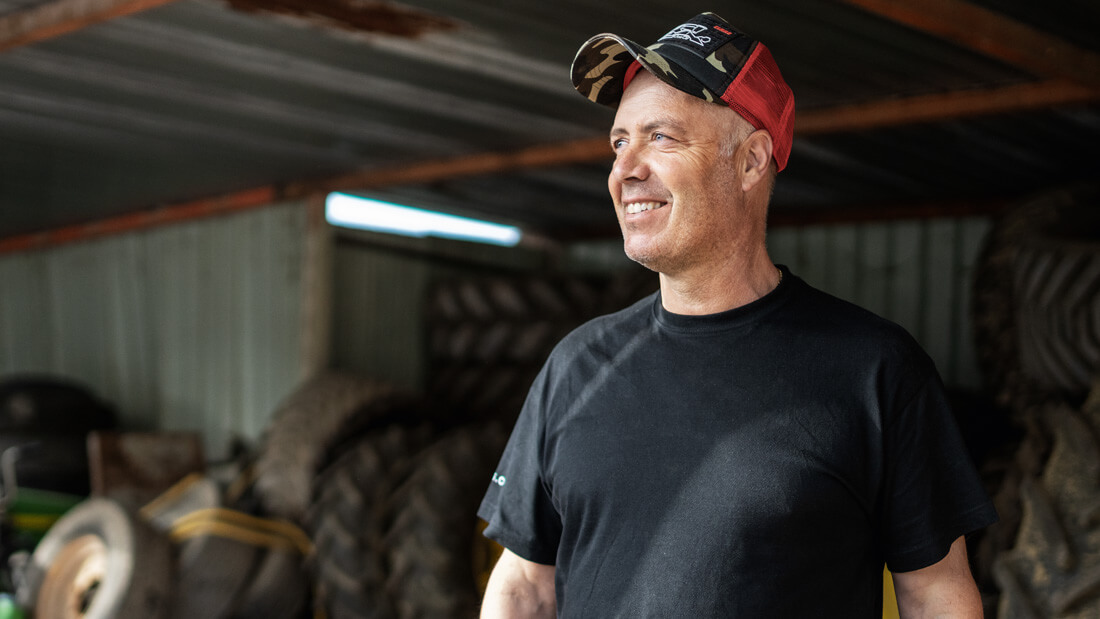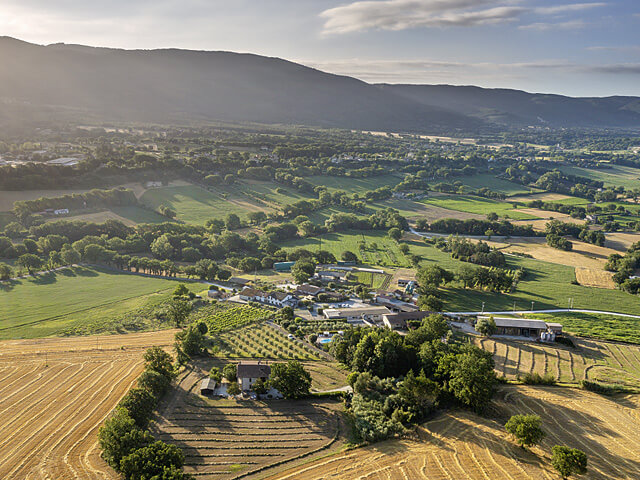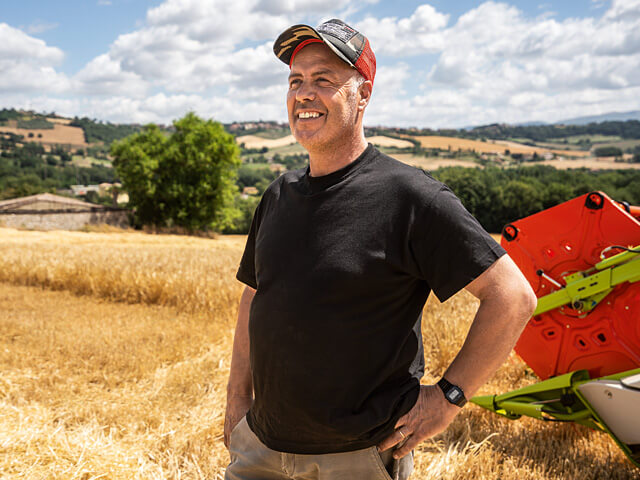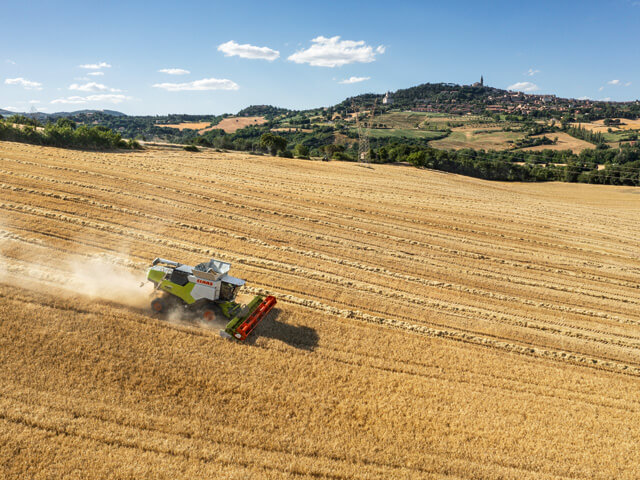 "We combine lentils, field beans, barley and wheat over about 20 to 25 days per year", says Ermanno as he climbs into the cab of the TRION. "As this is a hilly area, we need a machine with a side slope compensation capability of a good 20%." The traction, pulling power and the multicrop capability of the TRION were additional decisive factors for Ermanno and his brother. "This adaptable machine is a perfect fit for our land", he adds with satisfaction.
Ermanno's customers are also satisfied. "We're supplied with perfectly cleaned barley, so we are able to use fewer preservatives during the subsequent silo storage", says Pompeo Farchioni, in charge of the regional Mastri Birrai Umbri brewery. "We rely on the Peppuccis for everything to do with the grain harvest". And the Peppuccis rely on the TRION.
Requirements to be met by the TRION: high degree of adaptability, compact transport width, high reliability
TRION 750 MONTANA
Location: Massa Martana in Umbria, Italy
Type of business/farm: contractor and arable farm
Combinable area: approx. 1,400 ha
Crops: wheat, barley, sunflowers, lentils, field beans
Main activity: tillage (800 ha) and harvesting (1,400 ha)
Discover the TRION MONTANA now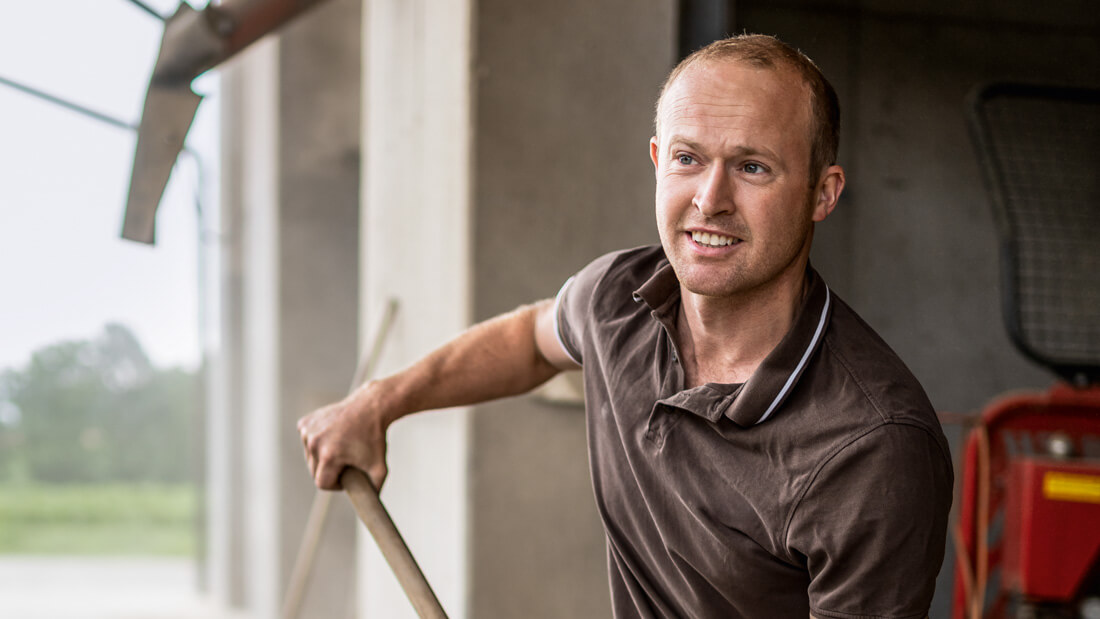 Andreas Spatt
Grain dealer and contractor
"The TRION's performance and compact dimensions make it perfect for our activity."
Very small field structures, an extremely wide range of crops, medium to heavy loams, undulating terrain – the family farm run by Josef Spatt and his son Andreas presents the TRION with plenty of challenges. We mainly use our combine harvesters for our own fields", says Andreas. "But we do also work for other farmers, collecting grain, drying and storing it." The Spatts dry up to 100 tonnes of maize per day.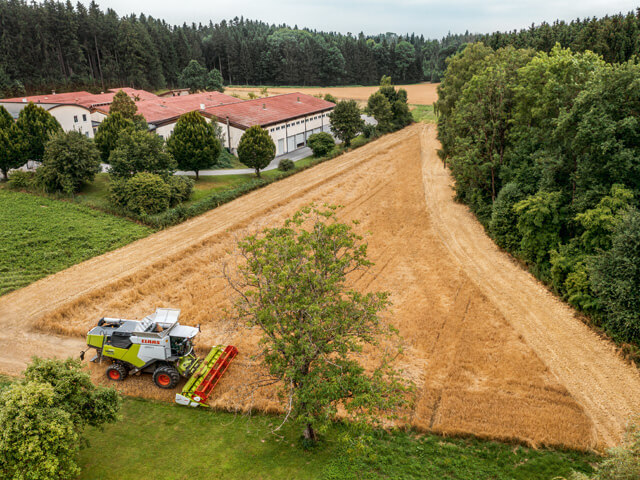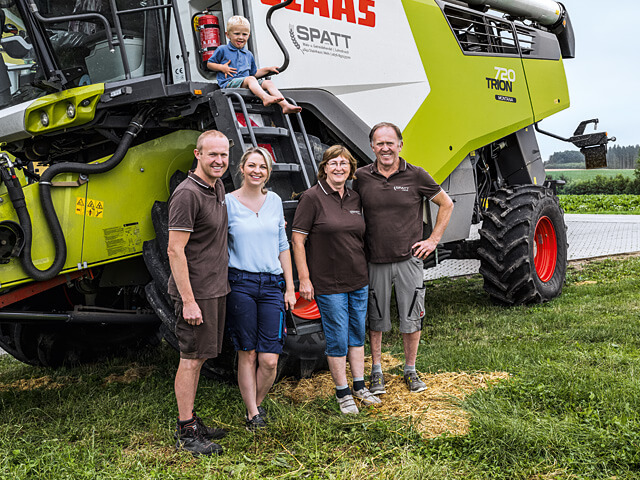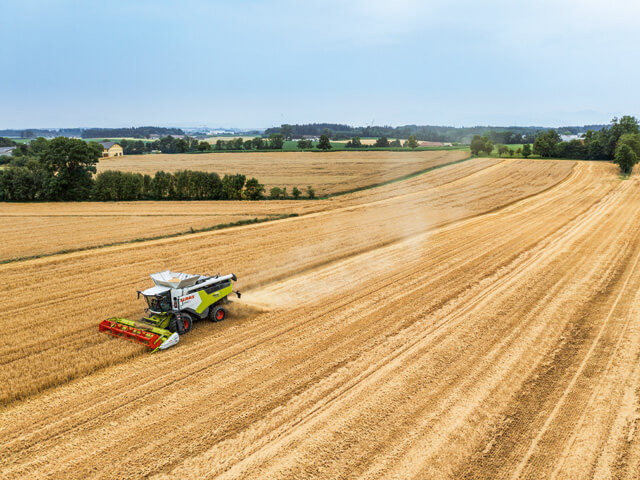 This year, the weather in Upper Austria was the source of some concern for both farmers. Severe storms with rain and hail meant that the crops had to be harvested quickly. "The harvesting conditions in some fields were less than ideal", recalls Andreas. "But with the new TRION, we were even able to harvest laid crops without any difficulty." For his father Josef, grain quality is the all-important factor: "We supply our maize almost exclusively to the food industry. The product we supply has to have less than 1 % broken grains."
Andreas is already convinced by the performance of the TRION 720 MONTANA after this first harvest. The more powerful feeder, the larger drum, the easy side access for changing the concave, the more powerful elevator – all these developments make everyday work easier for him and his father. Both appreciate the fact that, on 800-series tyres, the TRION is only 3.49 m wide: "That's a huge advantage in this part of the world with all its narrow entrances and bridges". In terms of both performance and compactness, it is clear that the TRION is a perfect fit for the farm and the area.
Requirements to be met by the TRION: high performance, high threshing quality, fast crop type changes
TRION 720 MONTANA
Spatt family, Goldbrunner Hof
Location: Steinhaus (Austria)
Type of business/farm: maize /grain dealer and contract harvesting
Area farmed: approx. 150 ha
Crops: maize, barley, wheat, winter rye, rapeseed, oats, soybeans
Main activity: cultivation of maize, piglet breeding, grain dealing incl. drying
Discover the TRION MONTANA now